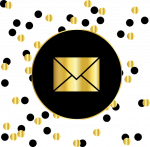 Currently, you are allowed to create up to four accounts using the same computer system or phone number. So, every IP address can have not more than four Gmail accounts.
You must however verify your account with a phone number, as part of the several safety verifications Gmail has put in place to ensure the proper use of this service. If you are a personal user, you would most likely need one or two email addresses. Fortunately, you don't have to get a different browser for each email address, as Gmail allows you to switch between up to four accounts on the same browser.
You don't need to maintain many Gmail accounts
Away from the status quo now, there is a simple method that allows you to create unlimited number of Gmail addresses. This comes really handy if you are ever require different email addresses for various reasons – perhaps to get an information across to an email user or address you do not trust. All you need to do is tweak your Gmail address.
For instance, if you have a real email address of janedoe@gmail.com, you are also the owner of the email addresses: jane.doe@gmail.com and janedoe+sampletext@gmail.com. Now, you can replace the "sampletext" part of the address with anything, so that you can have addresses like janedoe+twitter@gmail.com or janedoe+instagram@gmail.com among others.
Business users will find G-Suite the most suitable solution for their emails. It allows the creation of customized email address for various domains, all of which can be accessed and managed via Gmail. If you are thinking of using automated tools to create hundreds of Gmail accounts, perhaps for the purpose of spamming, you should think again because this is no more effective.
Don't use Gmail for mass emailing
While Gmail is a great platform for both personal and business use, it is not a platform for mass emailing.
Gmail is designed for person-to-person email sent directly, rather than bulk messaging of large number of emails.
So Google has setup limitations on the number of emails you can send through Gmail.
In order to help prevent spam and keep accounts safe, Gmail limits the number of emails you can send or receive per day, and the number of people you can add as recipients.
Continual violation may result in your account being closed for violation of Google Terms of Service ; and if this happens, you may have great difficulty in recovering the account, if at all possible. So don't spoil your account and reputation by mass emailing using Gmail.
Solutions
This does not mean that you can't reach out to your subscribers or customers through email. In fact, email is one of the best medium to reach out to your customers.
Send emails only to those who subscribed to your list

Unsolicited emails will have very limited response rate and your email addresses and domains will get blacklisted soon
Unsolicited emails are spam and you may come under legal scanner soon.

Use services designed specifically for mass emailing. (such as Amazon SES, SendGrid etc). These services ensure email deliverability and have better reputation. This increases the chances of your email being read by more of your users.
Also see: