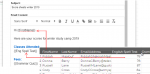 A brand new Google Sheet add-on is just released from GSmart.in. The add-on is called Rapid MailMerge.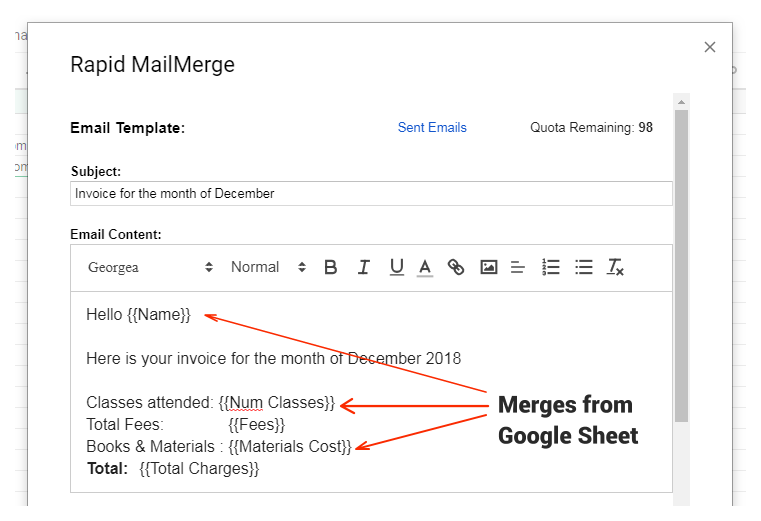 Rapid MailMerge Add-on comes with its own email editor. So you don't have to leave your Google sheet just to compose your email template.
You can preview each email inside the add-on itself. So you know how the email will look after the mail-merge.
Once you are ready with your email, just send it. The add-on will pick the email addresses from the google sheet, personalise each email and send it to the right contact.
For example, suppose you have a Google Sheet with the individual scores of students. You can place the scores right in the email. Just compose the template and then send the emails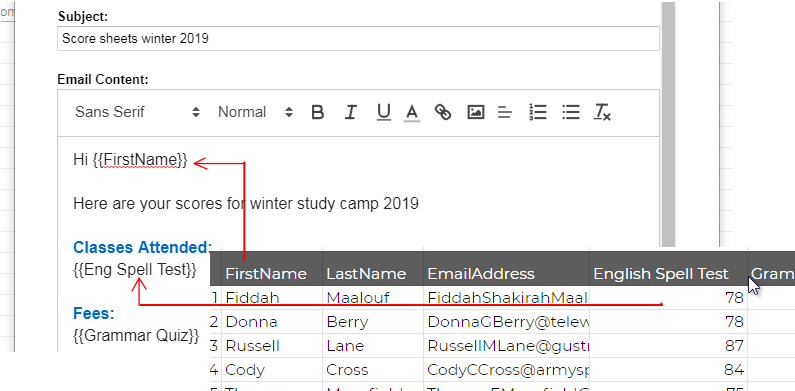 Rapid MailMerge will be quite useful for 
Sending invoices
Sending Event Invitations
Sending Scoresheets 
and more …!
Rapid MailMerge is completely free (Google daily email limits apply) 
Read more about Rapid MailMerge features and uses in the Documentation