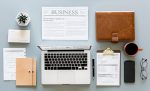 Suppose you have a Google Sheet full of contacts or leads. You want to send emails to all (or some) of them. Doing it manually will be error-prone and laborious. Here is how to automate it.
You will also be able to personalize each email.
Install Rapid MailMerge Add-on
Rapid MailMerge is a free add-on for Google Sheets. You can get Rapid MailMerge from this link. Click the "Get the add-on" link and follow the steps to add it to your Google Sheets.
Compose your email
Open your Google Sheet that has your contacts. Then Go to the menu item Add-ons → Rapid Mail Merge
You can compose your email in Rapid MailMerge add-on itself.

You can use fields from the Google Sheet. For example, if you have a column FirstName in the Google Sheet, you can enter
in the email template.
Send out the email
Once you have the email template ready, Press the Send button and just send out your email, right from your Google Sheet!

Advanced Settings
The Rapid MailMerge add-on also has some advanced features. For example, you can filter your Google Sheet and then send the emails to the filtered contacts.
For example, suppose you have a Google sheet of all your clients. Some of the clients have paid the invoice and some didn't. You can filter the Google sheet for only those unpaid clients and send out a reminder email using Rapid MailMerge add-on.
Read more about Rapid MailMerge add-on here
Watch this Quick Demo