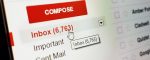 You can send up to 100 people per day using Gmail.
The Gmail limit if sending through a web interface at https://mail.google.com/ is 500 emails per 24 hours.
The limit sending through email client such as Outlook, Thunderbird, Apple Mail is 100 messages per 24 hours.
This is also same if you are sending email through a script (for example, a PHP script or AppsScript or Add-on)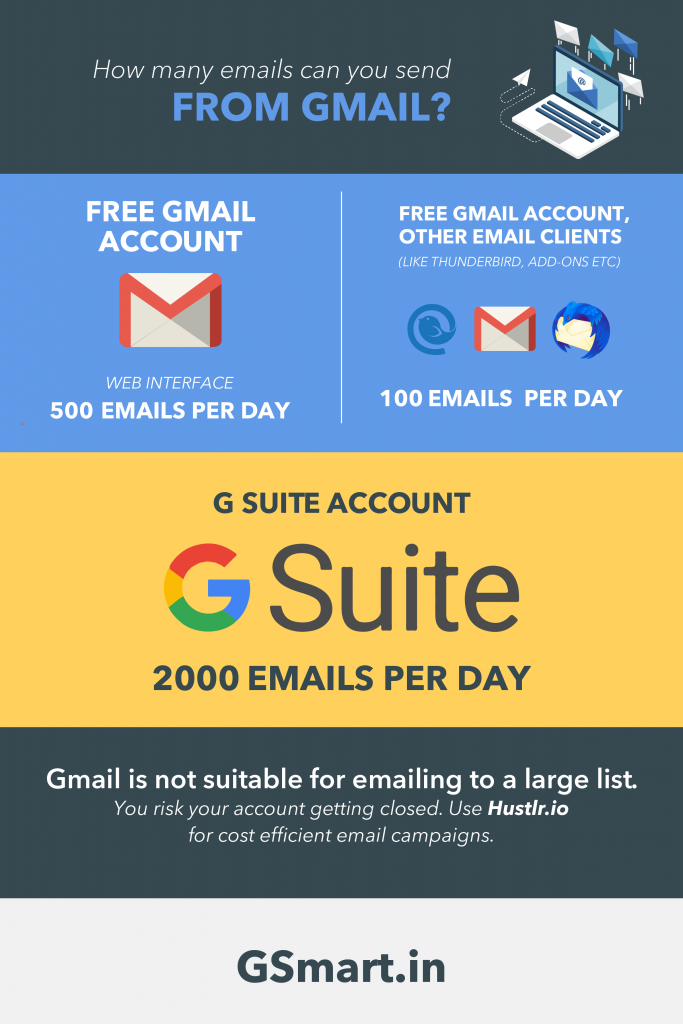 Each "To', "CC" and "BCC" counts as one individual email. So if you have one "To" and ten "CC", that counts as eleven emails. Bulk sending using "CC" or "BCC" will be rejected as spam.
(This is an absolute limit, not an entitlement. New or recent accounts may have lesser limits imposed, until their reputation, over time, is established.)
If you suddenly change your mailing habits, such as sending heaps of messages when you only sent a few before, (especially with attachments) Google may think that your account has been hacked, sending spam, or just unusual activity, and lock the account for 24 hours.
Any attempt during this lockout period will start the clock ticking again.
If you are using a mail client to send, any unsent messages will remain in your Outbox; the client will keep trying, and your account will remain locked. Clear the Outbox if this refers to your situation.
If you exceed these quotas, or send any mail which Google see as unusual activity from your account (especially a new account), you will be locked out of the account for 24 hours; continual violation may result in your account being closed for violation of Google Terms of Service ; and if this happens, you may have great difficulty in recovering the account, if at all possible.
The limits above are for Free Gmail accounts (with @gmail.com) address.
GSuite Account Limits
If you have G Suite account then you have higher limits.
The maximum number of messages per day is 2000. The max number of recipients per email (cc, Bcc etc counted together ) also is 2000
Max recipients per message, if you are sending through SMTP or scripts is 100.
Better alternatives for sending email to a list of people
If you want to send email to a large set of people, one of the easiest best solution is to use the Rapid MailMerge Add-on for Google Sheets. The advantage of this add-on is that you can compose and send the email right from your Google Sheet.
Just Collect all your contacts in to a Google Sheet.
Open Rapid MailMerge add-on and send the email to all the contacts
Plus, you can personalise and customise (mail merge) each email with data from the Google Sheet.
See the Rapid MailMerge demo here
When you have very large list (more than 100 emails)
Due to the daily limits, Gmail is not suitable for sending email to large set of contacts. The best alternative is to use a tool specifically for sending emails to large lists.
Use Hustlr.io to send personalised email to large lists and collect their response back.