The GSmart AutoReply Addon connects you directly from your Gmail Interface to the GSmart AutoReply App.
Once you have enabled the GSmart AutoReply Addon, your Gmail interface will show the Icon like this: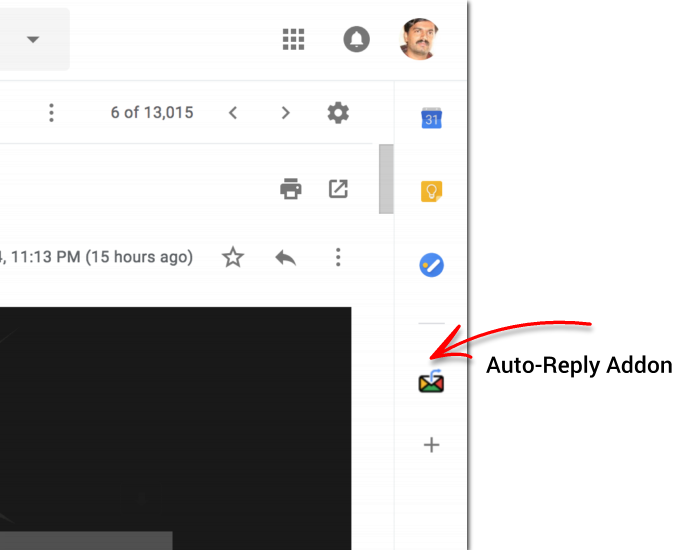 Clicking on the icon expands the Addon.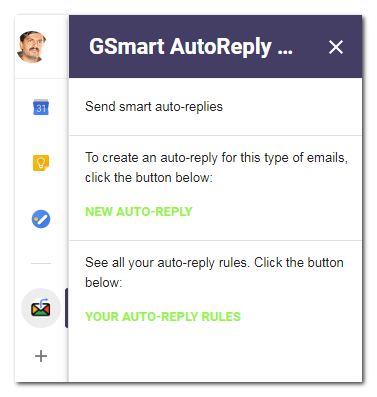 You can create an auto-reply for emails like the one opened at that moment by clicking the first link (that takes you to the AutoReply App)
The second link takes you to your AutoReply Rules page
Unfortunately because of some bugs submitting the addon to the Google's Market place, the Addon is not yet available for installation.
In the mean time, you can directly access the GSmart Auto-reply App.
See a quick demo here: Automating Email Using AutoReply.