Google is a true giant that provide you with the best free email service, Gmail along with a plethora of many other services and features. Interestingly, you need just one Google account to utilise all these free services including Gmail.
By default, Google provides you with 15GB of free space that covers your emails in Gmail, Google Docs, Google Sheet and Google Drive, that means you can save a lot of your data files in it. The problem arises when you lose access to your Google account due to any possible reason. It really feels heartbroken when you lose all of your important emails and other data.
Well, let me help you. If you have lost your Gmail account, there are several ways to get it back. In this post, we will tell you how to recover your Google account in different cases.
1. You have forgotten the Password
Google is very flexible in this regards and you just need to provide some basic information to reset your lost password. Follow the steps to reset your lost password.
Open Gmail.com > Click "Forgot Password".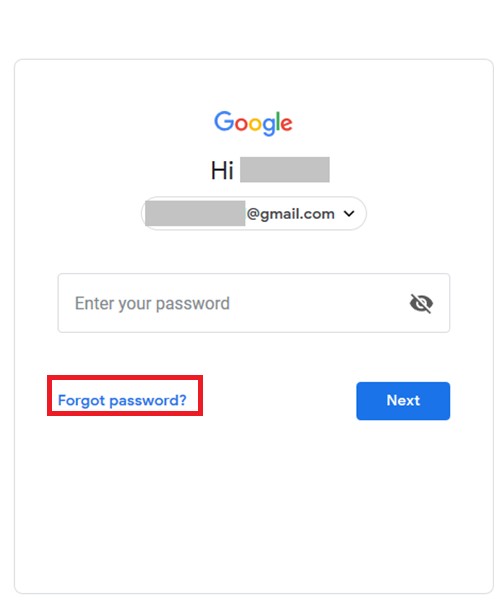 Enter your last password if you remember and if doesn't work, click Try another way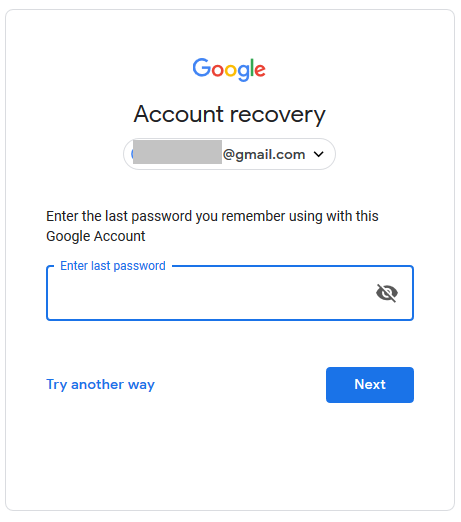 Now, Google will send a verification email to your alternate account that you entered when you created your Gmail account, click send to proceed.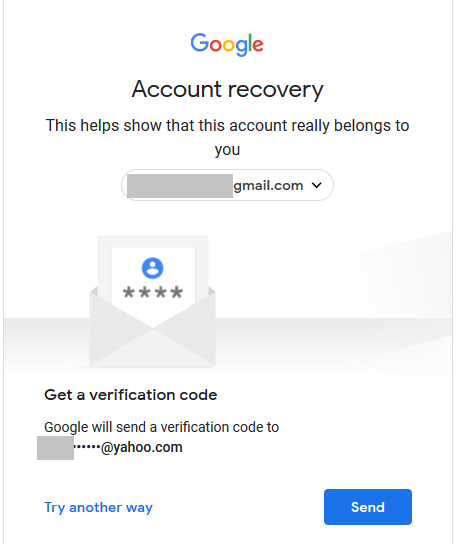 Now, check your alternate email account for the email received from Google having Google Verification Code. Copy this code and paste it into the Account Recovery Console as shown in the screenshot below and click next.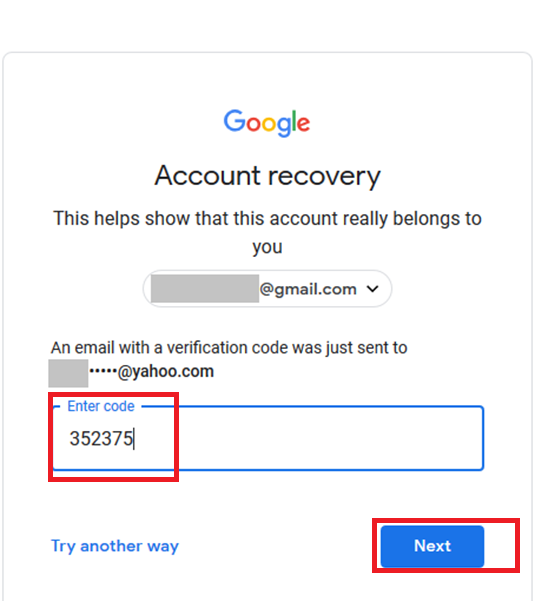 Enter the new password twice and click next.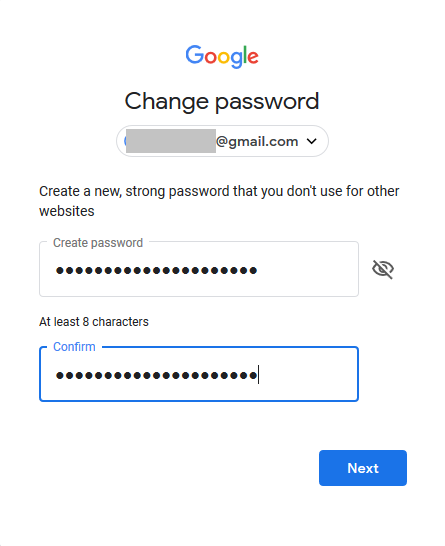 You are already done with it. Just review your security info and continue to Gmail.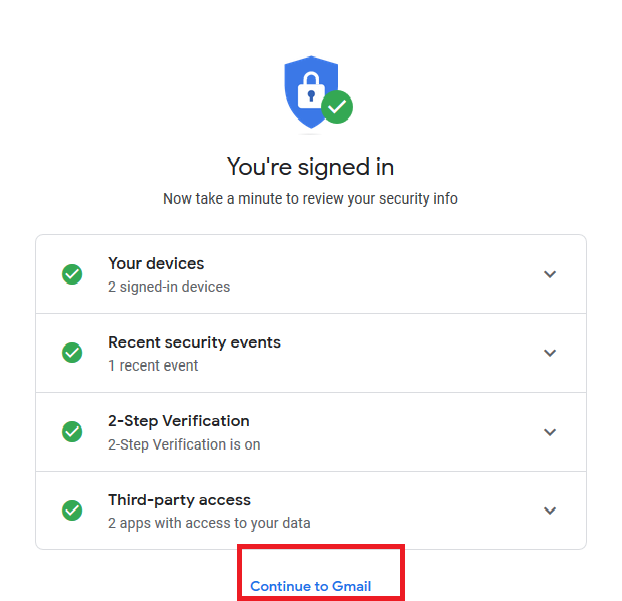 What to do if Gmail has deleted your account because it remained inactive for a long time.
Usually, Gmail does not delete your inactive account but as per the company's policy, they can delete an account if it remains inactive for nine months. If you have faced the same situation, you need to follow Google's guidelines to recover your account.
Tip: To avoid this, the best practice is to log in to your Gmail account every 6 months and change the password to ensure your account is safe and active.
However to recover the deleted account, follow the steps
Visit Google Account Recovery and provide all the information they ask. Once you provide them with all the information, you may get your account back.
You may be asked for your provided phone number, alternate email address, Date of Birth, and the account creation date.
Your Gmail account is hacked or compromised
If you suspect your Gmail account is hacked, there are several possibilities.
Someone has access to your account but they have not changed your password yet. In this case, you are recommended to login to your Gmail account and change the account password immediately
Someone has accessed your account and changed the password as well. Immediately use this Account Recovery console to reset the password and recover your account.
Tips for a strong Password: Use the combination of uppercase, lower case, digits, and special characters like @$*&. Use a long password. Do not re-use passwords across accounts. Use a password manager tool like 1password or lastpass to manage your passwords.
You have forgotten the username or email address of your Gmail account.
In this case, you have to visit the Account Recovery console and answer several questions. Let's do it step by step.
In Account Recovery console, click Forgot Email.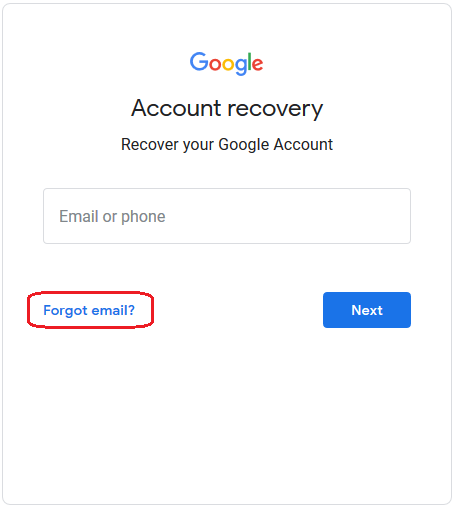 Enter your recovery email or phone number.
Enter your name here and proceed. If you have given all the information correctly, you'll get back forgotten email address or username.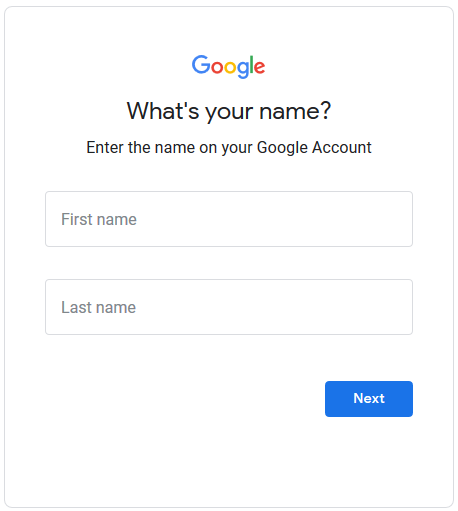 What to do if you have lost your Gmail account password and you have no access to your phone, recovery email, or other recovery options.
Don't worry; you still have a chance to recover your account. Let's find how to do it.
Go to the Google Account Recovery page. Enter your email or username and click next.
You'll be asked for your last password, click "Try another way".
Here, you'll be asked for your phone number, click "I don't have my Phone".
On the next page, you'll be guided to perform some steps on your smartphone in order to recover your account.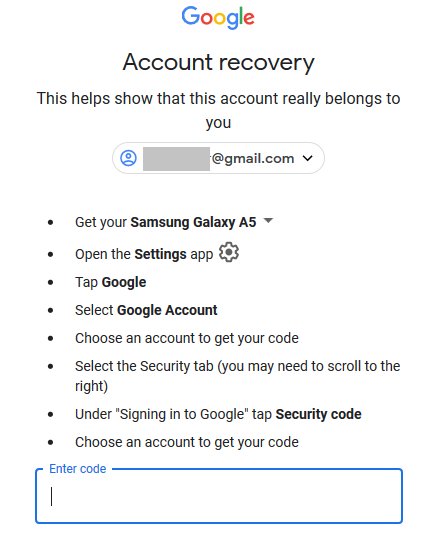 Once you get the Security code on your phone and you enter it, you'll be able to recover your account's password easily.
Tips to secure your Gmail Account
Use a long strong password that includes lowercase and uppercase characters, special characters, and digits. Do not use common dictionary words as password as it is easy to hack.
Do not reuse password across accounts (for example never use your Gmail password for your facebook login or yahoo mail login)
Enable two-step verification so you receive a message from Google if someone tries to access your Gmail account. Even if they have the password, they won't be able to break into your account without the verification code.
Keep changing your password every 3 months.
Do not provide your personal information to anyone as it may be used to hack your account.
Always keep a recovery option for your Gmail account. It can be a recovery email or phone number.
Use a password manager like 1password or lastpass